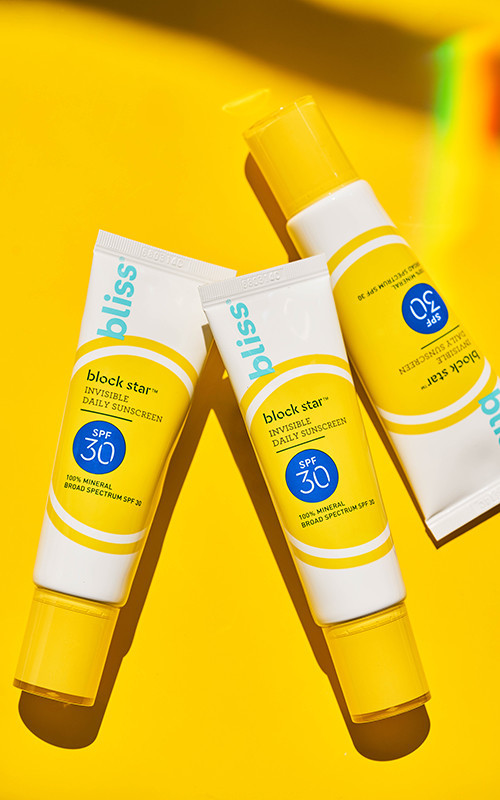 Your skin needs sun protection year-round, even when you're indoors! Come rain or shine, summer or winter, UV exposure causes issues like discoloration, wrinkles, and can lead to skin cancer. Here's the good news: A new mineral sunscreen has entered the scene and taken center stage in our daily routine. This lightweight formula with a sheer, universal tint is the latest skincare solution from Bliss—and it's so good, you'll actually want to wear it every day. Introducing: Bliss Block Star.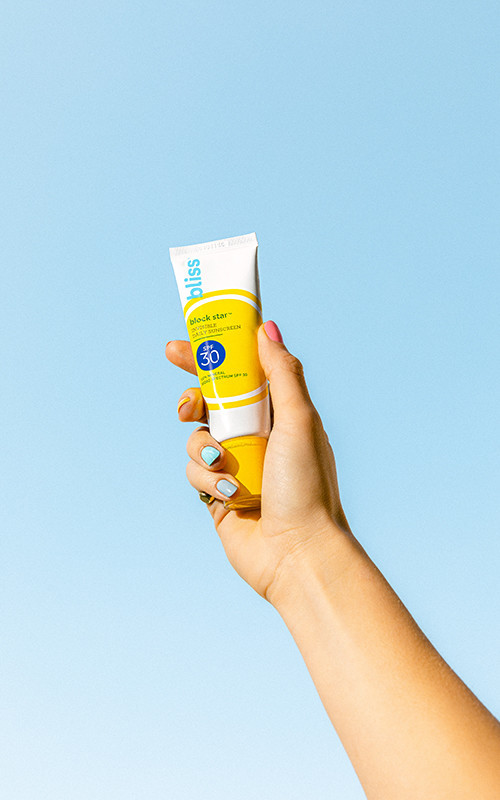 Spotlight on Skincare
Bliss Block Star is a noncomedogenic product, specifically formulated to NOT clog pores. Suitable for oily and acne-prone skin, this sunscreen contains Rosa Canina Fruit Oil, which helps control sebum while minimizing the appearance of pores. A glorious antioxidant blend of blueberry, açai, and green tea extracts helps to protect skin from free radicals and prevent oxidative stress. Hyaluronic acid moisturizes skin without leaving a greasy sheen. Another perk: Block Star features a natural finish that looks great alone and also works as a primer for makeup, which makes this sunscreen perfect for daily wear.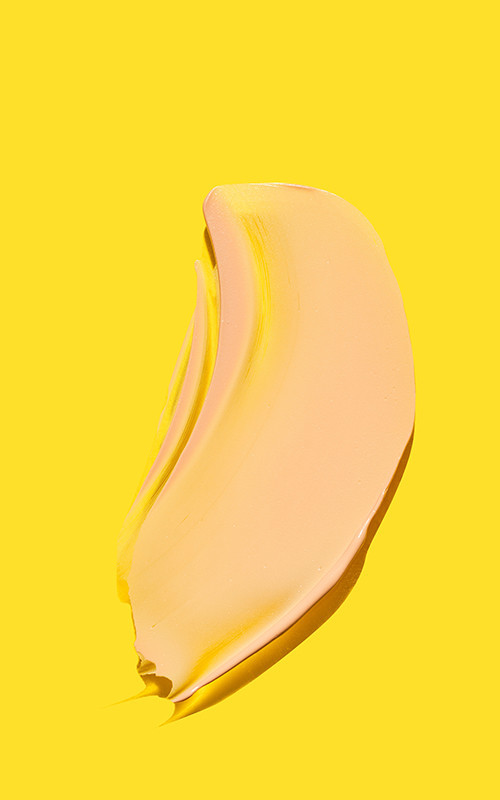 Get in a Mineral Mood
Incidental UV exposure adds up over time, whether you're sitting by a window, commuting to work, or walking your dog around the block. Both chemical and mineral sunscreens help to lower your risk of burning, premature aging, and skin cancer. Mineral sunscreens are less likely to irritate sensitive skin, thanks to zinc oxide—the soothing agent in baby-bottom cream and many other blemish-healing products. The active ingredients in mineral sunscreens (titanium dioxide and zinc oxide) instantly work by sitting on top of the skin, where they physically block a wide spectrum of UVA and UVB rays. Chemical sunscreens, on the other hand, need to absorb into skin, and can take up to 20 to 30 minutes to start working. They also allow UV light into the skin before converting it to heat, which can aggravate hyperpigmentation. Out in the sun? Reapply Bliss Block Star every two hours for full SPF protection and radiant results.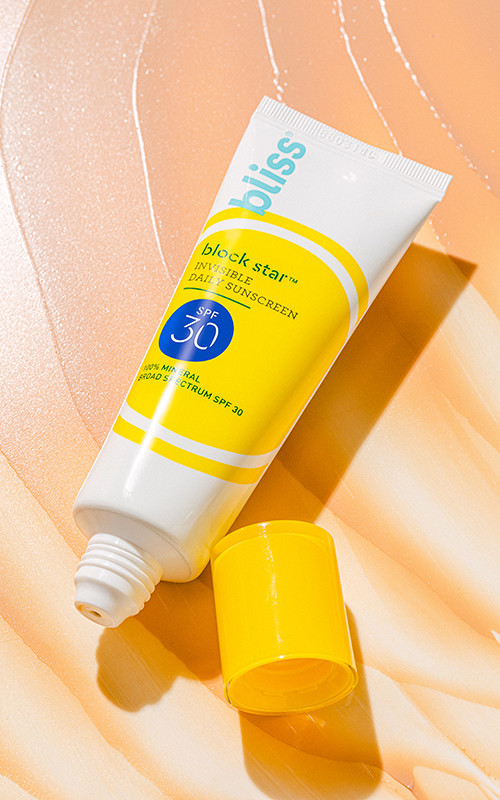 Sheer Perfection
Bliss Block Star is a silky, sheer product, which effortlessly sinks into skin. It feels great going on and makes sun protection a luxurious ritual. The non-greasy, featherweight formula produces a matte (not dewy) finish that looks great alone and layers beautifully under makeup. Bliss Block Star also has a universal tint—to mask the white cast typically found in mineral formulas—that blends easily into skin. To apply, dab small dots of sunscreen to forehead, cheeks, chin, nose, and neck, then smooth into skin in thin, buildable layers. Remember to use at least ½ teaspoon of SPF for face and neck. It's what dermatologists recommend!
Shop Bliss Block Star exclusively at Target.