7 Quick & Easy Hairstyles for Every Day of the Week
For many of us, our beauty routines look, well, a bit different this year. At the start of social distancing, we admit there was a small sense of relief about not worrying what your hair looked like or when your next wash day would be. But while we may have settled into pared-down routines, we don't have to give up on the things that make us feel like our best selves! Maybe you're tired of seeing your same ol' ponytail during video calls, or perhaps the change in seasons has motivated you to get out of a hair rut. Whatever the reason, there are plenty of ways you can easily change up your style—and give yourself a mood boost. To get you started, we partnered with Meijer to provide a week's worth of hair inspiration to mix things up, but still keep a low-maintenance routine. From buns to braids, get ready to have some fun this week.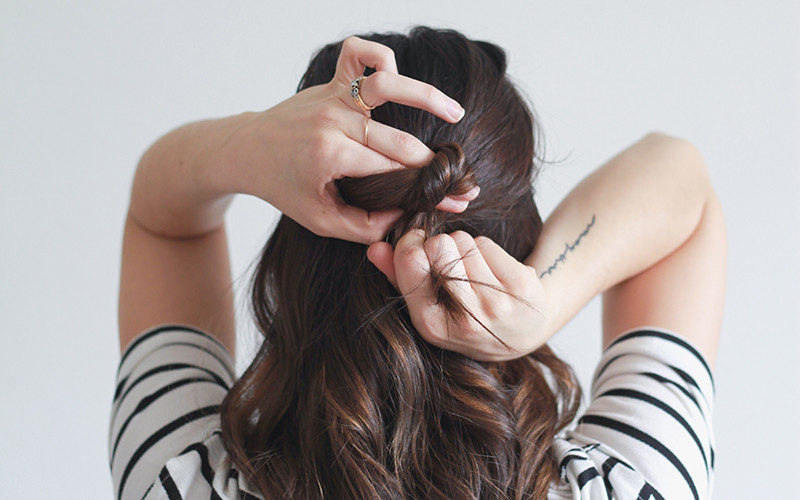 Monday: Half-Up, Half-Down
Start your week with a clean slate using Head & Shoulders Supreme Detox & Hydrate Hair & Scalp Shampoo and Conditioner. The formula is pH balanced so it'll calm any scalp irritation, while a mix of argan oil and coconut water cleanses and hydrates hair. After blow-drying, conquer your Monday with a half-up style that gets your hair out of your face, but isn't as complicated as a full updo. Take the top half of your hair, give it a single twist to create a bit of volume at your roots and pin it up with a colorful clip or bobby pins.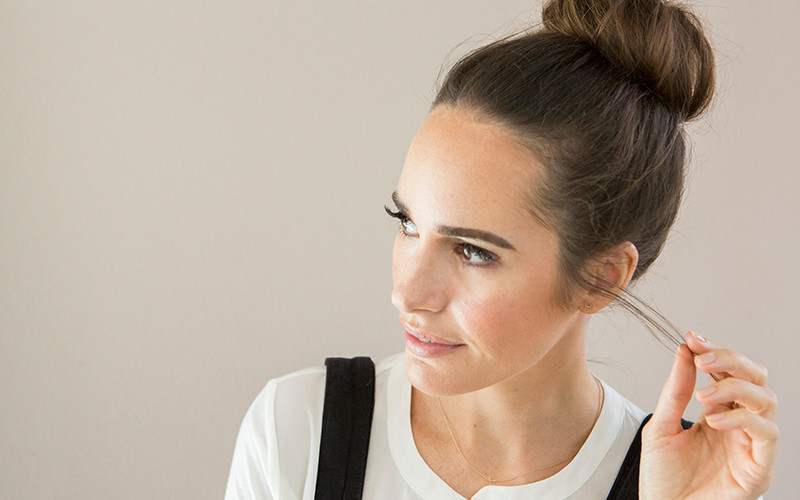 Tuesday: Top Knot
The great thing about a bun is its versatility. You can change up your hair's part, place it higher or lower on your head, or loosen it to create a version of it that looks good with your hair texture and length. Since you're working with second-day hair, use the Pantene Mist Behaving Dry Conditioner Mist to moisturize and get rid of any tangles. Brush your hair back into a high ponytail and secure with an elastic. Then, separate your hair into two sections and twist them back together into one piece. Twist the tail around the base of your pony and secure it in place with bobby pins. If you have shorter hair, try a lower bun or creating your top knot with just the upper half of your hair.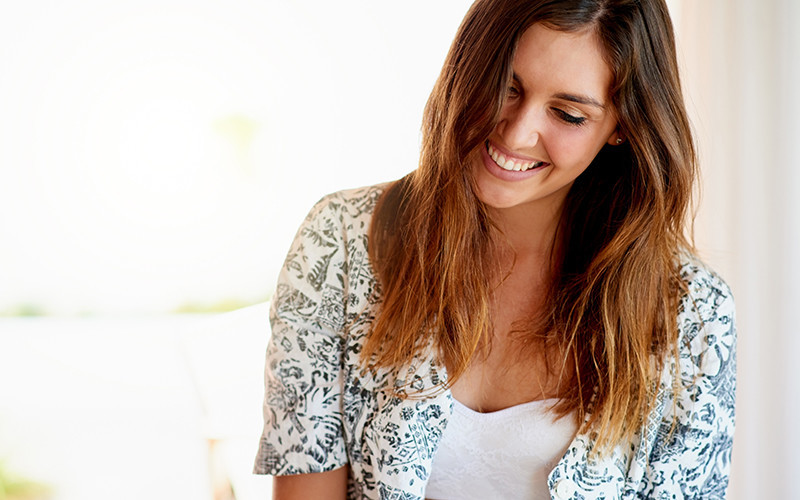 Wednesday: Air-Dried Texture
If you've mastered the art of an at-home blowout, can we have your number? For those of us that don't have time to achieve a sleek blowout, let this be the season of embracing your natural texture. Start with a fresh rinse using Pantene Miracle Moisture Boost Shampoo and Conditioner with Rose Water to deeply hydrate your hair and make it smell amazing. While you're drying off, squeeze out the excess water from your hair with a microfiber towel or cotton T-shirt to avoid frizz. If your hair is naturally wavy or straight, try Pantene Perfectly Undone Texturizing Sugar Hair Spray to add touchable texture. If your hair is curly, define your curls with Herbal Essences Mango & Aloe Vera Curl Cream (psst: It also adds shine). Either way, take advantage of the cooler—but not yet polar vortex-level—temperatures and let your hair air-dry.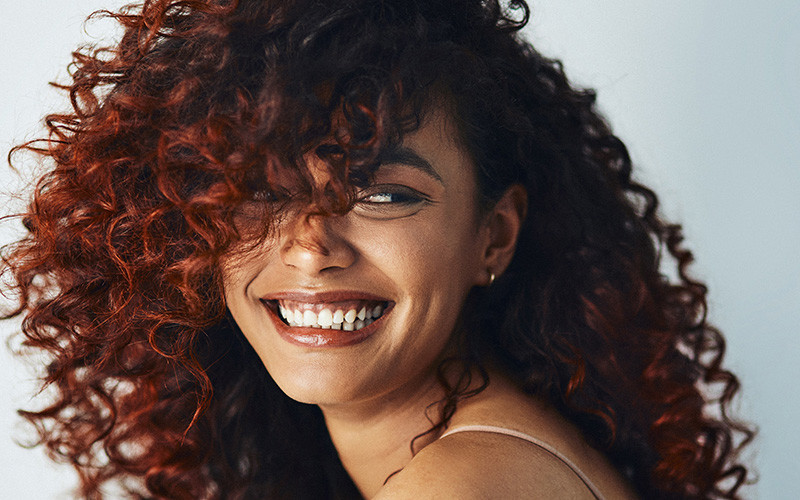 Thursday: Loose Curls
If you have curly hair, your work is already halfway done for today's look. If you have straight hair or tighter coils, a curling iron will give you an assist. Apply a small amount of Pantene Curl Affair Curl (Re)Shaping Cream to block any humidity (read: frizz) and create a smooth style. Take one-inch sections of hair and wrap them around a large barrel curling iron to create loose, effortless-looking curls. If your hair doesn't have the length, a skinnier barrel will do. Either way, it's not about perfection here, so embrace an "undone" look. This cream is also great for refreshing your style throughout the day.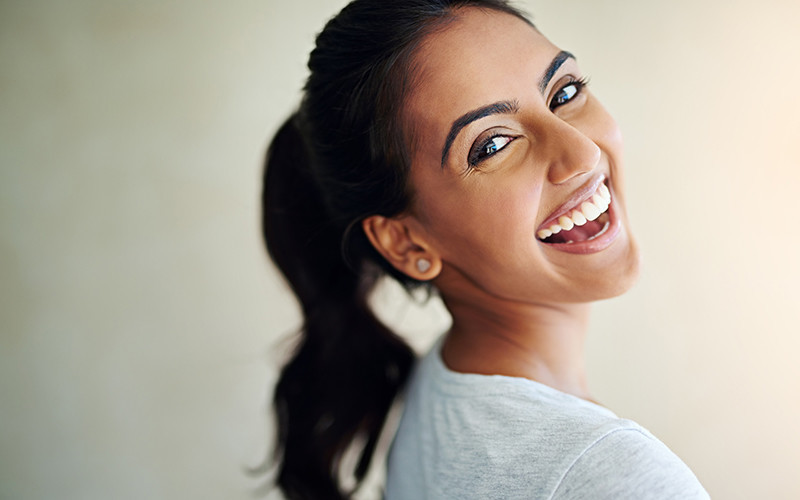 Friday: A Voluminous Pony
Remember what we said about ponytails? It's totally fine if that's your go-to look, but there are plenty of ways to make them more exciting. For starters, wash your hair with Pantene Hair Volume Multiplier Shampoo and Conditioner with Bamboo to create a ton of body and movement. After blow-drying with a large round brush to create more lift, play around with the height of your ponytail. A low pony at the nape of your neck with a deep side part feels sophisticated, while one that sits higher on your head is a playful way to fully show off your newfound volume.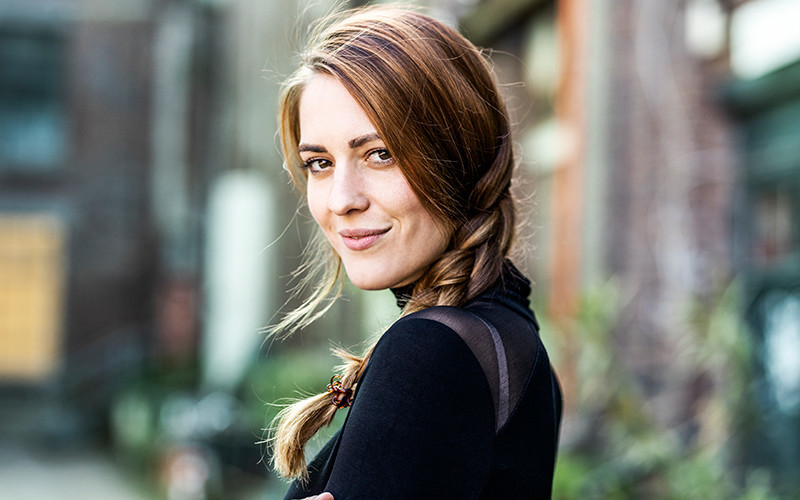 Saturday: Boho Braids
Curly, straight, fine, thick—braids are our worst-kept secret for making any hair texture or type look instantly more chic without relying on any hot tools to get the job done. Start off your weekend look with the Herbal Essences Hemp Seed Oil & Aloe Vera Lightweight Hair Oil Mist to add shine and control frizz and flyaways. Create a regular or French braid by adding a strand of hair to each section before braiding it, then secure the end with an elastic. If you have shorter hair, braided pigtails will do the trick. Once your braids are in place, gently tug at your braids to give them volume. Go ahead and sleep on your braids tonight—tomorrow you'll see why.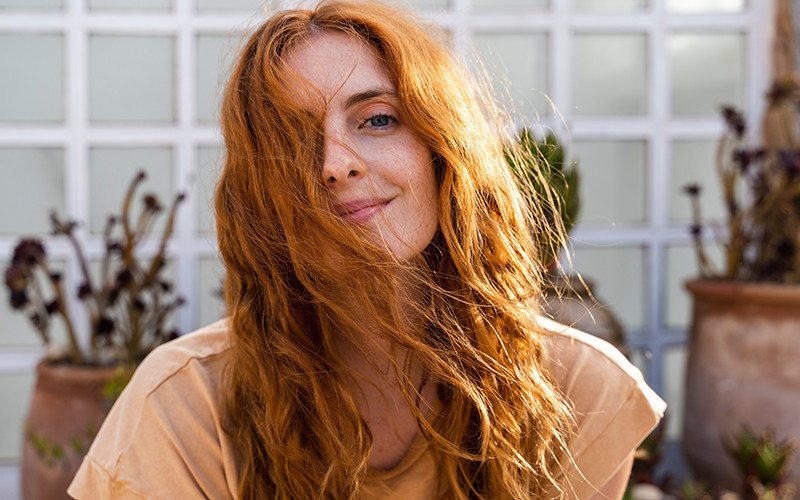 Sunday: Easy Waves
We're firm believers that Sundays should start (and end!) with self-care. Our favorite way to achieve that is with a morning routine that consists of hitting the snooze button and soaking in fresh autumn air with a walk or run. Then, before a leisurely brunch, undo yesterday's braids and spritz on Pantene Never Tell Dry Shampoo for easy, heat-free waves. This dry shampoo revives your second-day hair without leaving any white residue behind, so you don't even need a mirror to apply it. At night, make your shower routine a little more luxurious by massaging in the Head & Shoulders Supreme Exfoliating Scalp Scrub Treatment, which exfoliates dead skin cells, plus removes excess oil and any product buildup from the week. Remember that your scalp is skin, too!
Feeling inspired? Find all of your hair care essentials at meijer.com.
SHOP ESSENTIALS AT MEIJER