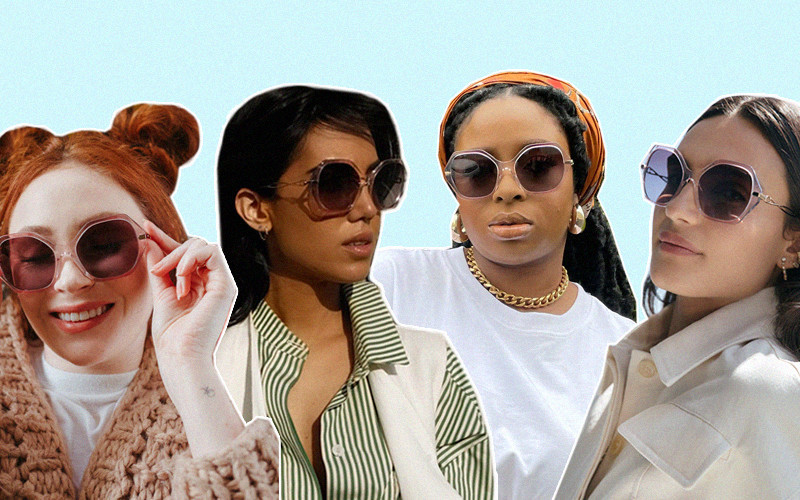 Temperatures are rising, the clouds are starting to part, and the forecast calls for a beautiful Spring! But before you head out to enjoy the sunshine, make sure you have a chic pair of shades on hand. Need some inspiration? Sunglass Hut has you covered. In celebration of their 50th anniversary, our favorite destination for premium sunglasses teamed up with four influencers to showcase the latest pair of Coach shades. Read on to discover how they style these fashion-forward frames and find out why they're perfect for the sunny days ahead.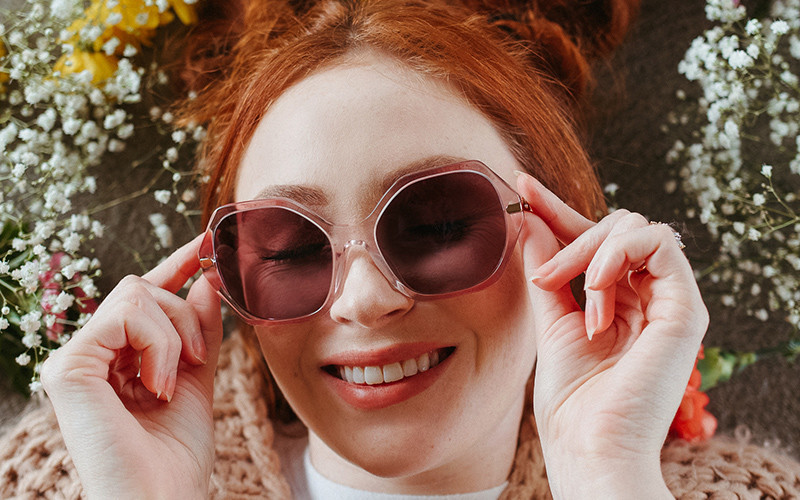 Danielle Victoria Perry
"Sunglass Hut has always been my go-to destination for the coolest sunglasses, and these Coach shades are no exception! The color, shape, and aesthetic are so creative—they give me a quintessential L.A. vibe that just screams 'FUN!' The pinkish violet hue of these sunglasses reminds me of all things spring: flowers, mimosas, warm days, and picnics. I paired them with an oversized cardigan, printed pants, and sneakers for a 90s-inspired look, complete with space buns! Spring is the perfect time for a statement-making pair of oversized shades, and I can definitely see my friends falling head-over-heels for this splashy style." – Danielle Victoria Perry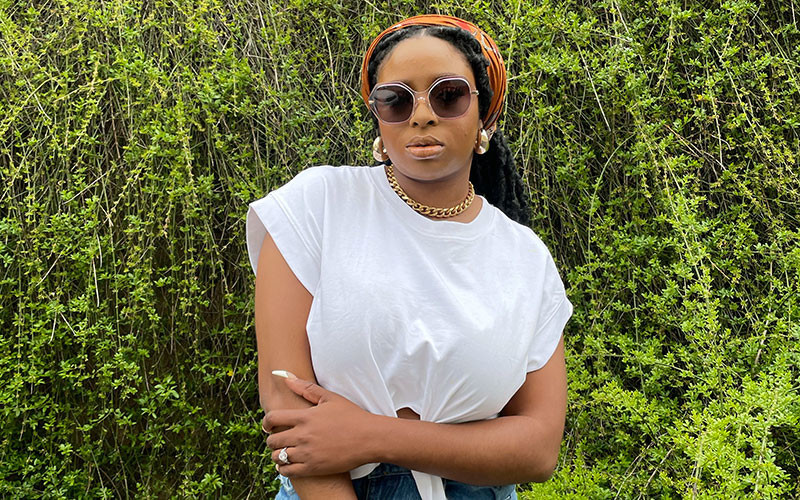 Ronke Raji
"The new Coach sunglasses are super cool! I really love their retro vibe. The hexagonal details on the temples are so unique and the transparent material of the frames adds some modern flair. I'm usually a cat-eye type of girl when it comes to sunglasses, but these look so amazing that I feel inspired to try out different styles. These shades would be perfect with a glamorous little scarf and a handbag, or styled with a white top, bellbottoms, and lots of gold accessories. They remind me of New York in the springtime, but they're versatile enough to wear anywhere. I may gift a pair of these sunglasses to my mom this Mother's Day—she's so stylish and would definitely love them!" – Ronke Raji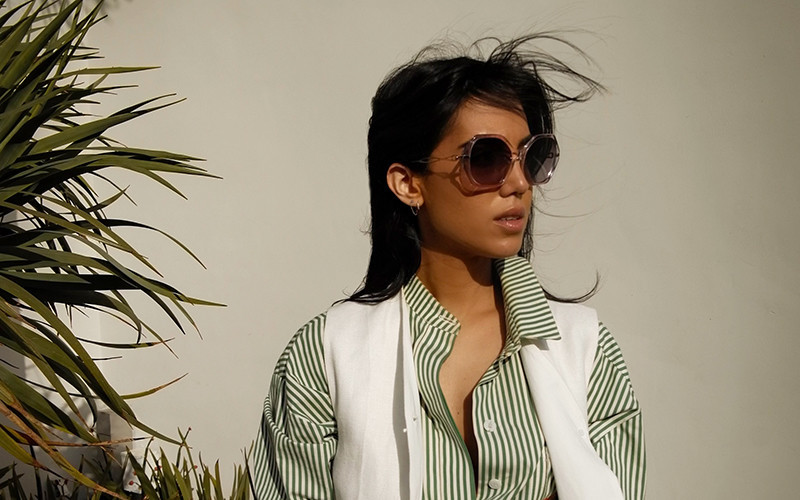 Tania Sarin
"I love shopping at Sunglass Hut because they have so many incredible brands in once place. No matter your style, they have something for you. I'm really into the 70s vibe right now and these Coach sunglasses are a perfect fit. I've been on the hunt for a pair like this for a while! The whimsical tint of these shades reminds me of traveling to Japan for cherry blossom season. With their funky shape and ombre style, these sunglasses are sure to stand out, especially when paired with a neutral spring look. I could see myself wearing these on a trip to Mykonos, where they'd pop against the pretty whites and blues of the city—or in Tulum, where they'd play up the eclectic atmosphere." – Tania Sarin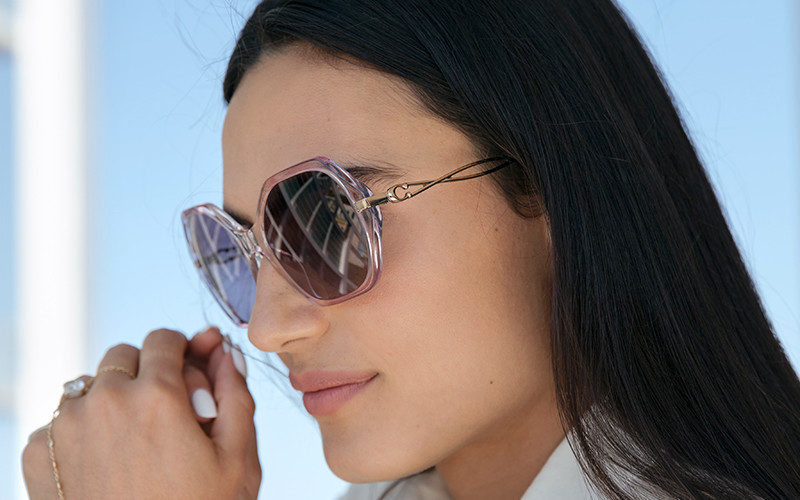 Isabela Grutman
"I'll never forget the experience of shopping for my first pair of aviators at a Sunglass Hut in Cape Town. I walked out so happy! It's been my go-to destination ever since, whether I need a pair of sunnies for myself or I'm looking for a friend. These Coach sunglasses are so fun and can turn any outfit into an instantly chic look. The transparent frames add a high-fashion touch to any outfit and the rosy color reminds me of feminine energy: soft, light, and stylish. They make me want to put on a sundress and go out to brunch with friends! I would also style these sunglasses with a cute t-shirt and jeans to run errands around town, or for a more sophisticated look, I could pair them with a jumpsuit and low heels. I feel like they're made to wear in Miami! The best thing about these sunglasses is that there's no age limit to pulling off this style. They're so versatile, chic, and fun!" – Isabela Grutman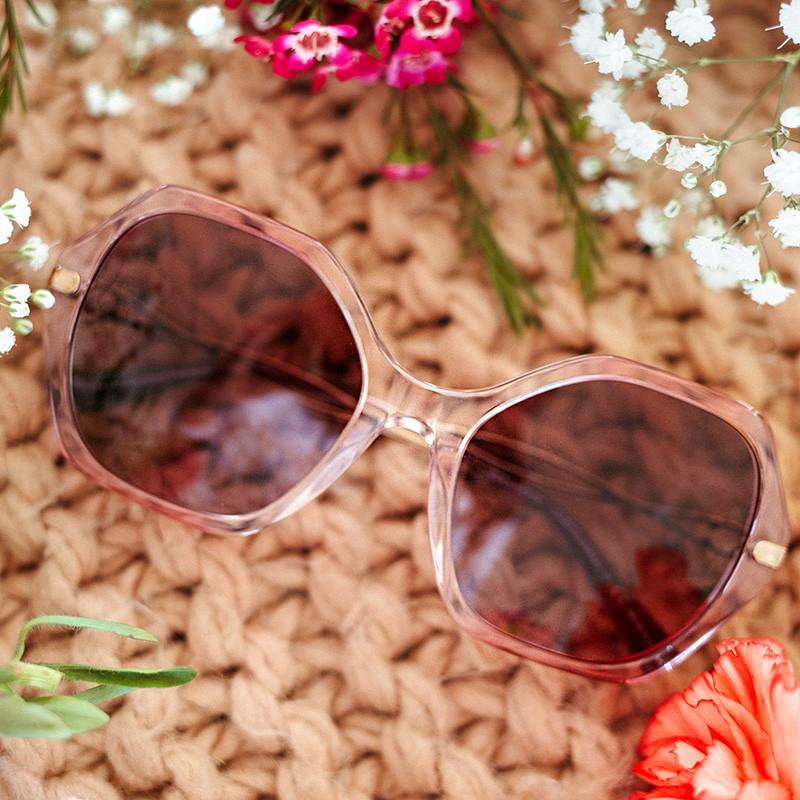 Shop these must-have sunglasses and more exclusive spring styles at sunglasshut.com.